Pivo Pod X: Your pocket-sized cameraman
The only gadget you'll need for your smartphone. Auto Tracking | Cinematic AI | Auto Zoom & more.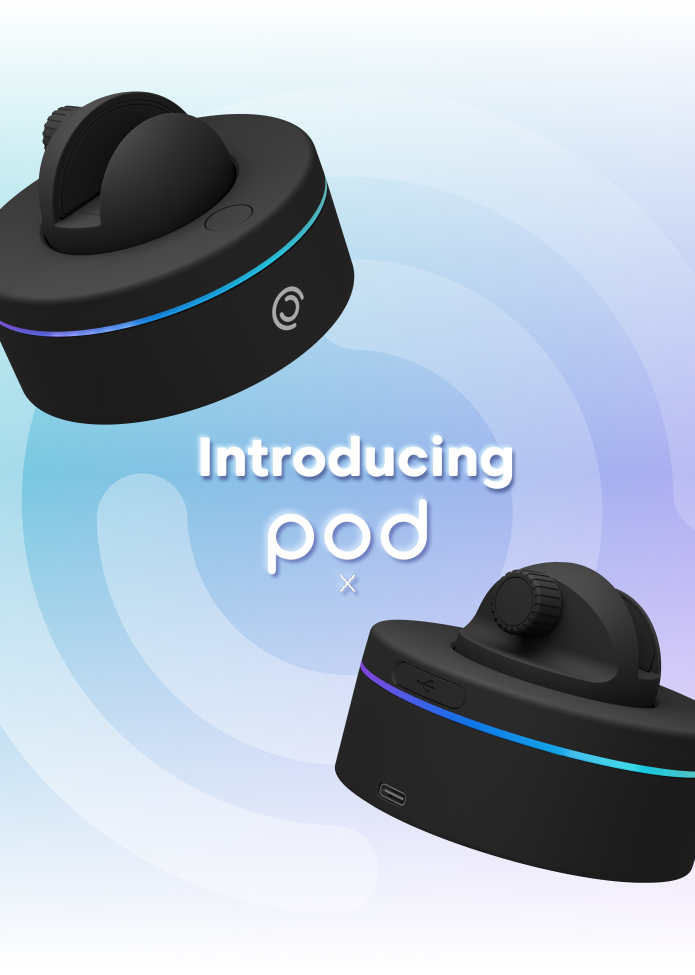 The smartest way to create your own content. Give your smartphone the power to color correct, capture all the right angles, and auto-focus your videos and photos.
Pod X is your ticket to better videos. With Cinematic AI, Pod X will automatically zoom in and out so you're always in frame, while also adjusting your lighting for the perfect transitions no matter where you shoot.
Reevo : The Hubless E-Bike
Style, security & safety for the modern urban cyclist.
This premium ride cuts a unique silhouette, night or day.
An ambient light sensor detects darkness and automatically turns on and off the ultra bright headlamps and tail light. So you can stay safe no matter when you ride.
Put those arms down! Reevo's built-in turn signals prove that safety can be cool.
Comes fully-equipped with a powerful electric drivetrain and superb safety features to make every ride safe and exceptional.
The most striking bike ever built is also the most secure bike ever built! It's virtually theft proof, featuring a one-touch fingerprint sensor, and integrated, automatic lock and GPS tracking.
AROMA 59 | Natural Solid Fragrance
Solidified fragrance capsules inspired by the power & calmness of nature – in the palm of your hand. Since ancient times perfume has always been a distinctive element in almost every culture around the world.
Our goal was to use natural materials to provide an experience of transcending one's current environment into the natural worlds we've meticulously created.
Aroma | 59's capsules are designed on a hinge and ball point lock which not only sounds great when opening and closing our capsules but also incredibly satisfying.
Kaibo Flex: The Next Gen Of Bone Conduction Headphones
Open-ear | Stereo Sound Quality | Smart Touch | Quick Charging | Smart Play&Pause | 40 Hours Battery Life | Wireless Charging Dock
Introducing the next wave of bone conduction headphones – brought to you by a team that believes safe, open-ear listening should still come with an amazing audio experience!
Bone conduction technology (BCT) works by sending sound vibrations to your inner ear through bone rather than the air in your ear canal. This means you can listen to your calls and music while leaving your ears open to hear your surroundings.
We want you to hear it all – whether you're exercising outdoors, working from the local coffee shop, a multi-tasking parent at home or hard-of-hearing, our bone conduction headphones provide comfort and safety without sacrificing on audio quality.
Andaseat Kaiser 3 – Ultimate Magnetic Gaming Chair
4-Way Built-in Lumbar Support|Magnetic Neck Pillow & Tabletop|Fully Adjustable Mechanisms.
The Kaiser 3 has been redesigned to support optimum ergonomics, and the flatter seat wings ensure a commodious seat base without the feeling of constraints. Kaiser 3 will be available in two sizes (L and XL), offering comfortable and spacious seating up to 395 lbs.
AIRmini – The Fastest Wireless SSD
Airmini is a complete solution for all your data storage needs. This slim, tiny, and portable storage device unlocks must-have features and advanced features as well.
These features include 2,200 MB/s data transfer speed and a modest 4TB storage capacity.
Furthermore, this state-of-the-art external SSD can be an ideal companion if your interest lies in professional photography, videography, or content creation, as this pocket-size, lightweight device is easy-to-carry.
Airmini offers you up to 4 TB storage. So you can store all your data in a single device. With 10 hours of continuous battery life, you can carry it for your long adventures. Also, you can enjoy wireless streaming of 4K videos and wireless connectivity with 12 devices simultaneously.
The Airmini Solid-State Drive (SSD) gives you the ultimate speed of 2200mps and 900MB/s wireless transfer speed in a palm-sized package. In addition, experience the convenience of securing and unlocking your critical files.
Sonic Soak: Clean Anything
Sonic Soak is the only device that can clean virtually anything that will fit into a container of water (no ultrasonic floor cleaner yet – but hopefully soon!). But more importantly, Sonic Soak cleans everything better than anything else in your house.
Carry it with you to take care of your cleanliness needs anywhere you go. Whether its for a business trip, a family camping trip, or going on holiday, Sonic Soak is the number one portable cleaning device for you that's fuss-free.
EGO EXINNO 240W/120W : The King of Charger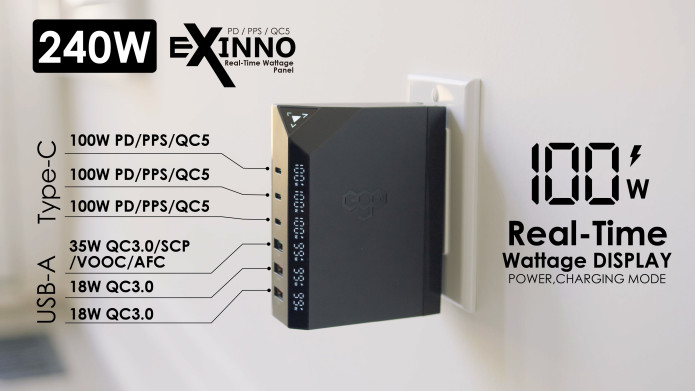 Introducing: EXINNO – The Most Powerful & Smallest 6 Ports 240W GaN Charger.
1) The world's highest output and smallest charger at 240W
2) The world's first 6-port USB with real-time wattage display
3) The world's first all fast charging 6-port USB charger
4) The world's first USB charger supporting QC 5
5) The world's first USB charger supporting all fast charge protocol
6) The world's first 6-port fast charge simultaneously
Exinno's 6 USB ports are each equipped with independent fast charging chips.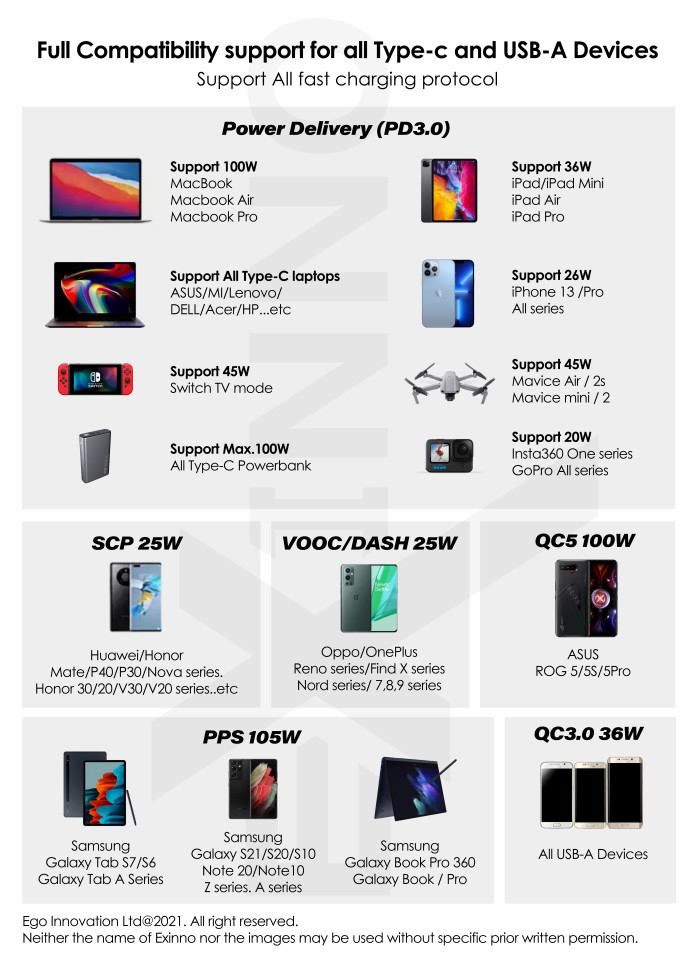 When 6 ports are utilized at the same time, they can all enter the fast charging state.
Nest Brush: Self-dispensing Electric Toothbrush
The world's 1st self-dispensing toothbrush with UV-C, travel case and stand for superior oral care.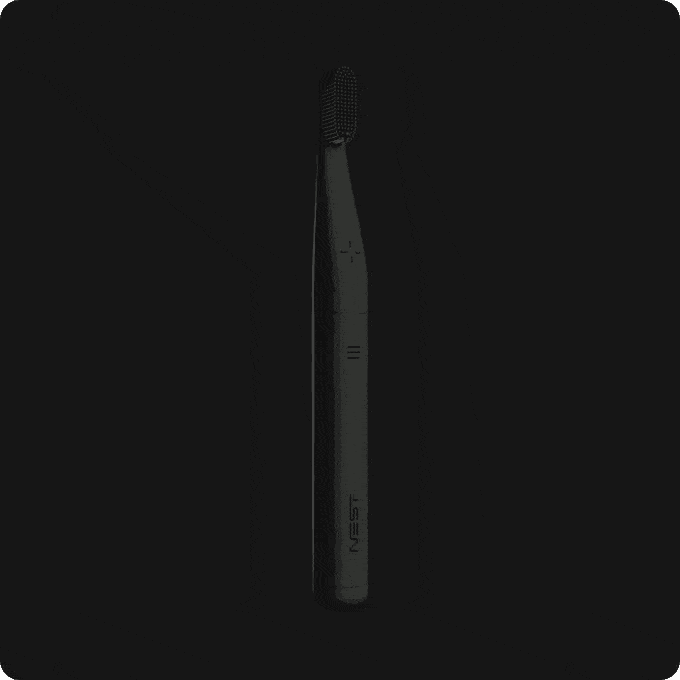 With an effective blend of minimalist all-silicone ergonomic design. And award-winning technology that ensures effective clean. Nest Brush is THE toothbrush you need. Self-dispensing. So you do not need to carry your toothpaste with you.
UV-C tech. To protect your toothbrush from germs and bacteria. With a lightweight travel case. And a minimalist magnetic stand. Now you can enjoy clean teeth anywhere.